3DSVR-0669 – Kukai – Prostitution VR Where You can Have Raw Creampie Fucks With A Thick, Big Titted, Dark Skinned Gal at Karaoke (Oculus/Go)
Release date: 04/06/20
Cast: Kukai
Description:
Scene 1: Kukai sits across from you at the karaoke bar and soon comes over to you after some chatter. She quickly kisses you and then takes your dick out to play until you finish in her mouth. You then play with her pussy for the remainder of the scene with your fingers.
Scene 2: Kukai now gets mostly naked as she jumps on your lap. You fuck her on the couch for the whole scene until she gets a creampie.
Scene 3: You two again fuck on the couch, focusing on cowgirl positions, and ultimately the movie ends with her getting another creampie.
Includes
Karaoke Bar, Couch, 1on1, POV, Fingering, Kissing, Blowjob, Handjob, Cum in Mouth, Blowjob to Completion, Cowgirl, Reverse Cowgirl, Missionary, Doggy, Creampie, and 2nd Creampie
Size: 6147666496 bytes (5.73 GiB), duration: 00:27:28, avg.bitrate: 29843 kb/s
Audio: aac, 48000 Hz, stereo, s16, 255 kb/s (und)
Video: h264, yuv420p, 4096×2048, 29554 kb/s, 59.94 fps(r) (und)

Size: 5070222400 bytes (4.72 GiB), duration: 00:23:56, avg.bitrate: 28246 kb/s
Audio: aac, 48000 Hz, stereo, s16, 255 kb/s (und)
Video: h264, yuv420p, 4096×2048, 27961 kb/s, 59.94 fps(r) (und)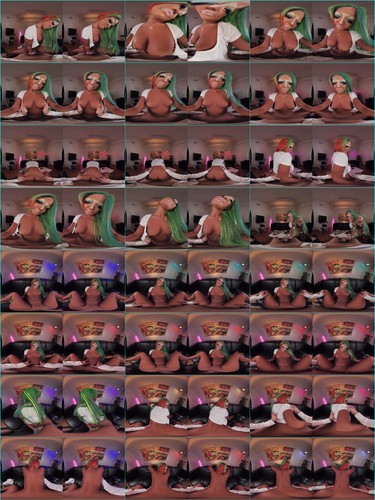 Size: 2913417232 bytes (2.71 GiB), duration: 00:13:12, avg.bitrate: 29428 kb/s
Audio: aac, 48000 Hz, stereo, s16, 255 kb/s (und)
Video: h264, yuv420p, 4096×2048, 29126 kb/s, 59.94 fps(r) (und)

Language: Japanese
Censored
DOWNLOAD
Download or WATCH ONLINE – 4.8 GB
Download or WATCH ONLINE – 4.8 GB
Download or WATCH ONLINE – 3.6 GB